Emirates Transformers

Plan is underway for 100MVA, 220KV voltage class.
Power transformers from 2500KVA upto 40MVA, 72.5KV & including 31.5MVA 66KV conventional mineral oil cooled.
AAMTC offers a complete range of power transformers designed to grant the reliability, durability, and efficiency required in utility, industrial, and commercial applications. Transformers are provided in accordance with the most demanding industry and international standards. Transformers can be used for indoor or outdoor applications.
Since our establishment, we have grown steadily over the years, gaining experience by being agents at first, Distribution Transformers and thereafter, moving in slightly higher rating Power Transformers. We provide a wide range of power transformers ranging from 5 mVA – 31.5 mVA. Over the years we have become a trusted provider and our services are rendered to various successful projects.
Transformers

Distribution Transformer from 50kVA to 3200kVA up to 36kV, voltage class conventional mineral oil cooled.
Dual Ratio Transformers.
Earthing Transformers.
Rectifier Transformers.
Windmill Transformers.
Transformer for variable Speed Drive 6,12,18 or 24 pulse.
Electrical submersed pump with Multi-tap transformers.
Auto Transformers with voltage up to 36kV.
Phase Shift and Multi-tapped Transformers for ESP application for oil & gas.
Completely Self-Protected Transformers.
Transformer for Furnace Application.
Reactors.
We provide a wide range of transformers up to voltage classes of 33kV. While we cater exactly to our customer requirements, generally transformers produced here fall within two categories
Ground mounted
Pole mounted
For Pole Mounted transformers
HV/LV outdoor bushing on top cover.
HV outdoor bushing on top cover and LV cable box on the side.
Hermetically sealed or of breathing type with conservator.
Single or dual primary.
For Ground Mounted transformers
HV/LV cable boxes on the side.
Hermetically sealed or of breathing type with conservator.
Package Substations

Over the years we have developed a reputation in the market of being quality dealers. We provide a wide range of package substations which primarily comprises of the transformer, high voltage ring main unit and low voltage feeder pillar. Depending on customers' requirements, we can provide ring main unit and feeder pillar on opposite sides or on one side of the transformer. Furthermore, if required by the customer, we can also supply appropriate housing for the substation unit. The substations are completely weather proof and are suitable for indoor or outdoor use.
The package substations come in the following combinations
Transformers with LV distribution board.
Transformers with HV ring-main unit (S F6 / Oil Type).
Transformers with LV distribution boards and HV ring-main units. ( S F6 / Oil Type)
On special requests , the HV side can also include a metering unit if required.
As an option , a disconnecting chamber can be offered for easy access.
Standard ratings of the transformers
500, 1000, 1500 KVA. Other ratings and combinations are available on request. The package substations can be supplied with or without housing. These package units result in substantial reductions in initial costs , space requirements and eliminate certain potential sources of problems.
Product Specifications
| | |
| --- | --- |
| System Voltage | Up to 17kV |
| Transformer Rating | To be specified by the customer (From 250kVA to 1600 kVA) |
| LV Feeder Pillar | To be specified by the customer |
| HV Ring Main Unit | Oil Type / SF6 with Fuses / SF6 with Circuit Breaker |
| Type of Cooling | ONAN |
| Housing | GRP / ALUZINC / SHEET STEEL / ALUMINIUM |
| Specifications | Products conform to DEWA / ADWEA / SEWA / KAHARMA - QATAR specifications |
| International Standards | IEC 61330 / IEC 60076 / BS 171 / NEN 2761 / ANSI C57 Series / IEC 60439 / BS 5486 |
LV Switchgear (Low Voltage Switchgear)

Patel Trading offers a complete range of low voltage switchgear for secondary distribution developed from customer requirements.
Main & Sub Main Panels
Ratings
Upto 4000 Amps
Incomers
ACB, MCCB, Load Break Switch with or without metering.
Busbars
H.C.H.D. Tinned Copper
Outgoings
ACB, MCCBs, Fuse Switches, Fuses
Enclosure
IP55/54, Sheet Steel Freestanding / Wall mounting Epoxy
Powder coated to Light Grey color RAL 7032
Motor Control Centers
| | |
| --- | --- |
| Ratings | Upto 4000 Amps |
| Incomers | ACB, MCCB, Load Break Switch. |
| Busbars | H.C.H.D. Tinned Copper |
| Outgoings | Soft starters, Y-D, DOL , Autotransformer starters with fuses, MCB, MCCB, as backup protection |
| Enclosure | Freestanding / Wall mounting, IP55/54, Sheet Steel/GRP |
Others
Feeder Pillars
Street Light Panels
Control Panels
Metering Cabinets
Capacitor Banks.
MV Switchgear (Medium Voltage Switchgear)
Patel Trading offers a complete range of medium switchgear for primary and secondary distribution developed from customer requirements.
Switchgear product categories
Ground Mounted Secondary Switchgear
Switchgear Automation
Rural & Substation Disconnectors
Power Connectors
Low Voltage Disconnectors
Low Voltage Cut Outs
Lucy Switchgear

Patel Trading offers a complete range of medium switchgear for primary and secondary distribution developed from customer requirements.
Automated Distribution Solutions
Remote Terminal Unit
Scada
Eart Falt Indicator
Ring Switch Motor
Extensible Double Oil Switch [DEOS]
Extensible Oil Switch [EOS]
Lucy Switchgear provides switching and protection solutions for electrical distribution systems. Our technology is at the cutting edge of mediem voltage switchgear design and innovation, specialising in both ground and pole mounted switchgear. Staying ahead of the competition with technical excellence and responsive after scale care, Lucy Switchgear has the capability to manufacture units for any location, climate or suitaion.
Tamco Switchgear
a Larsen & Toubro Group company

MV Air Insulated VCB Switchgear (12kV/17.5kV/24Kv/36kv)
12KV AIR-INSULATED SWITCHGEAR (AIS)
WITH VACUUM CIRCUIT BREAKER (VCB)

Rated service voltage
12kV
Rated frequency
50/60 Hz
LV Feeder Pillar
To be specified by the customer
Rated power frequency withstand voltage
28/38kV
Rated impulse withstand voltage
75kV & 95kVp
Rated current of VCB
630~3150A
Rated impulse withstand voltage
75kV & 95kVp
Rated impulse withstand voltage
75kV & 95kVp
Maximum rating of busbars
3150A
Short time withstand current
up to 50kA 3 seconds
Fully rated / fault-make integral earthing switch
Construction
Single and double busbar options.
Double-tier panel.
Metal enclosed switchgear, fully compartmentalized.
Closed-door circuit breaker operation option.
Arc-proof construction.
Horizontal isolation, horizontal drawout.
Circuit Breaker – floor level withdrawal / mid-panel mounting options.
MV Gas insulated VCD Switchgear (36-40.5kV)
36-40.5kV GAS-INSULATED SWITCHGEAR (GIS)
WITH VACUUM CIRCUIT BREAKER (VCB)

Rated service voltage
36 - 40kV
Rated power frequency withstand voltage
70~85kV
Rated impulse withstand voltage
170 - 185kVp
Rated current of VCB
1250~2500A
Maximum rating of busbars
2500A
Short time withstand current
up to 50kA 3 seconds
Fully rated / fault-make integral earthing switch
Construction
Single and double busbar options.
Horizontal isolation, horizontal drawout.
Totally sealed metal enclosed switchgear.
Others
MV Modular Distribution Switchgear (12kV/17.5kV/24kV/36kV)
MV Neutral Earthing Resistors (up to 12 kV)
Hawker Siddely Switchgear

A market leader in 11kV switchgear, the Eclipse is designed to provide a lifetime of unrivalled service, bringing together one of the most advanced operating mechanisms available on the market today – the award winning magnetic actuator technology – with vacuum interruption and the simplicity of air insulation in a compact, fixed pattern design.
Appreciated throughout the distribution network and across every business sector, the Eclipse currently holds a dominant market position for indoor 11kV switchgear.
The Eclipse is also now available as a pre-engineered solution in ratings up to 25kA, 2000A. Alternatively, it can be fully engineered to meet exact customers needs.
Superior, proven Fit & Forget technology with minimal maintenance.
The fixed pattern design had the simplicity of air insulation and, with the low parts count (the total parts count has been reduced by a factor of x20 and the number of moving parts by a factor of x50), is more compact (500mm wide) than equivalent rated GIS equipment.
Environmentally friendly vacuum interrupters.
Internal Arc containment.
Superior operator safety with a fully interlocked design, animated front panel mimic and a front access cable test facility, ensuring secure but simple operation.
Voltage Presence Indication System (VPIS) is fitted as standard to all panels (circuit).
Reliable control – supplied with an integral control module, providing indication, trip circuit supervision and self-diagnostics.
Customers choice of protection.
Ratings
| | |
| --- | --- |
| Rated Normal Current | 630/1250/2000A |
| Rated Voltage | 12kV |
| Rated Frequency | 50Hz |
| Rated BIL | 75/95 kV pk |
| Rated Power Frequency Withstand | 28/38 kV 1min |
| Rated Short-Time Withstand Current | 20/25 kArms 3secs |
| Rated Peak Making Current | 50/62.5 kA |
| Internal Arc Compliance | 25 kA 1 sec |
| Rated Short Circute Breaking Current | 20/25kA |
| Degree of Protection | IP4X |
| Single Capacitor Bank Breaking Current | 400A/1250A |
| Circuit Breaker Classification | E2, S2, C2 |
| Auxiliary Operating Supply | 125/110/48/30V DC |
| Busbars Normal Current | 1250,2000A |
| Typical Weight | 500 - 650kg |
| Ambient Air Temperature | -2°c to +40°C |
| Relative Humidity | <95% |
| Altitude | <1000m |
Standards
IEC 62271-200, IEC 62271-100, IEC 62271-102, IEC 62271-1, ENA TS 41-36
Quality Assurance Certified and accredited to ISO 9001 by AFAQ-EAQA
Microweld Butt Welders
VALUE-ADDED WELDING SOLUTIONS FOR 85+ YEARS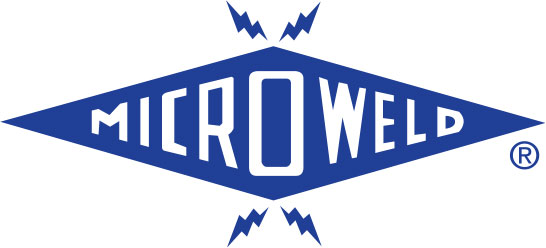 Leading manufacturer of heavy-duty Micro-Weld electric resistance butt and flash welders since 1928
Our welders are helping customers process wire, rod and cable in the most efficient manner worldwide
Unique robust design allows for simplicity of operation, repeatability and reliability for years to come
50 models to choose from, custom design capabilities, and a wide variety of accessories

DESIGNED AND MANUFACTURED TO MEET WORLDCLASS QUALITY STANDARDS
Experienced technical professionals manage every phase of production
In-house foundry to produce castings
State-of-the-art manufacturing equipment in our factory
We build our own uniquely designed heavy-duty transformers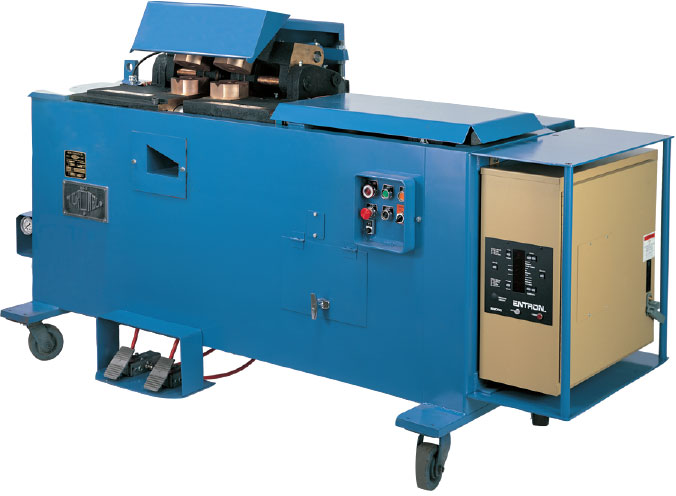 MICRO-WELD SPECIAL SERVICES GIVE CUSTOMERS A COMPETITIVE EDGE
Sample weld evaluation
Optimize customer's welding processes
On-site service and training
Customized PM services

GENUINE MICRO-WELD PARTS
Knowledgeable sales staff to address your parts needs
Rapid response
Customized stocking program

BUTT WELDERS FOR COPPER AND ALUMINIUM WIRE, ROD AND CABLE
J Series (5 Models)
0.8mm to 12.7mm diameter
Ceramic Fusion Butt Welders for Stranded Conductors :
GP Models (4): 0.12mm2 to 25mm2 Model HP-1: 10mm2 to 150mm2
Welders use ceramic sleeves for burr-free welding
AD Series Weld Large Diameter Wire/Cable :
Sleeveless welding of stranded conductors 27mm2 to 2500mm2 Solid conductors from 4.75mm to 45mm+
Fine Wire Butt Welders :
Models available for a wide range of sizes
Copper: From .177mm to 1.270mm diameter
Steel: From .127mm to 1.574mm
Weld very thin wire

Other Welders Available :
Flat Strip Butt Welders
Ring Welders
Steel Tire Cord Welders
Silver Solder Brazier
Electro-Cut Units for Cutting and Fusing Steel Cable & Rope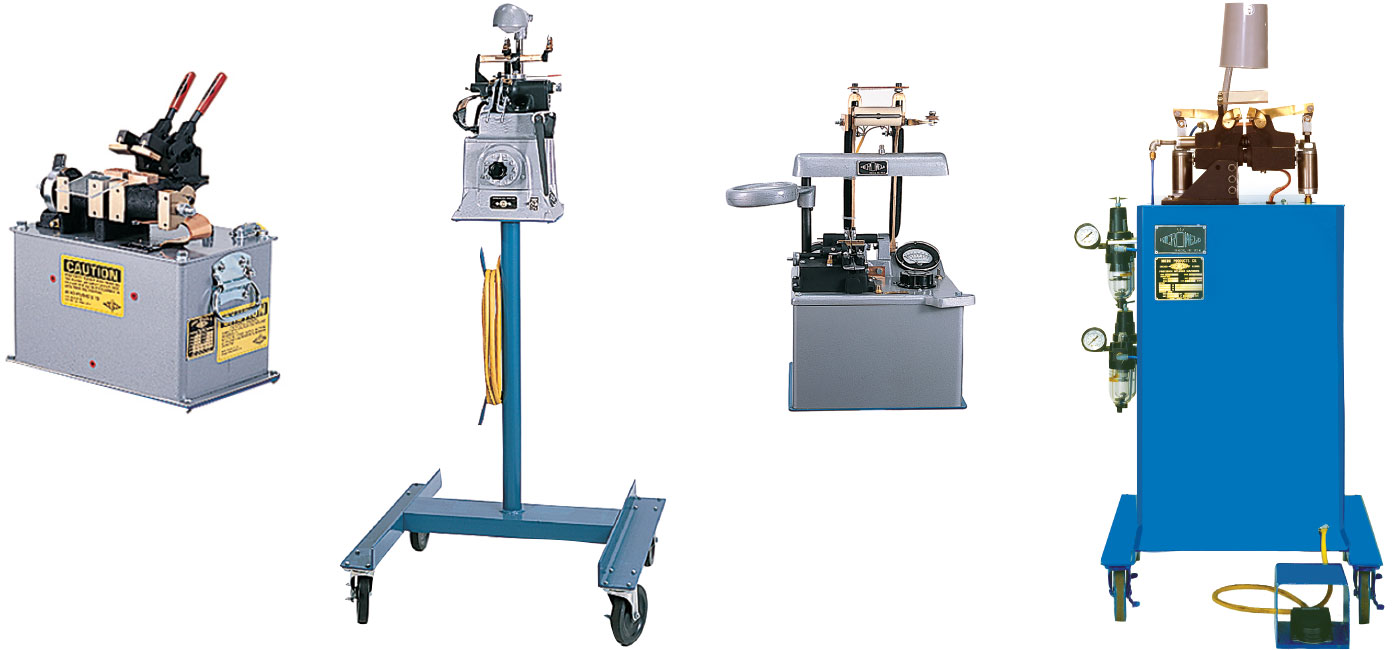 Download Catalogue
Oil & Gas
AAMTC has been an integral part of Oil and Gas equipment suppliers for more than five years. This experience has made us valued partners and experts, leading the way with the engineered solutions today's energy companies are looking for. From valves to fittings and life safety equipment to advanced technology components, we can help you keep exploring and producing at peak efficiency.
Our core strength comes from the diverse background and experience of our staff. Truly solution orientated, we are able to provide a number of cost effective internationally compliant applications to meet even the most challenging requirements of our clients. We aspire to become one of the leading regional Oilfield suppliers providing effective solutions to its valued customers.
We supply a wide range Transformers, Cables, Dielectric Fluids / Oil, Pipes and Tubes, Life Safety Equipment Testing, Flanges, Valves, Instrumental Items, Fittings and Accessories for oilfield, refinery, petrochemical plant, marine and industrial applications according to API 6A, 6D specification for various pressure classes and sizes and applications with own warehousing facilities in Jebel Ali Free Zone, Dubai, Abu Dhabi, Dubai Investment Park, Ras Al Khour and a Multi-Million Dollar inventory of equipment related to the above supplies to meet the 'Just In Time' requirements of our various customers in the Middle East, Africa, Central Asia, Asian Sub-Continent and so on.
Our Application Asset Management Solution enables real-time collaboration across the organization such as
Develop more informed plans for unit-based production dispatch
Plant operations and maintenance activities
Automate workflow and maintenance processes
Increase asset reliability, productivity and performance while improving efficiency and safety.
We can help you improve collaboration, monitor asset condition and proactively manage your inventory and assets. When you understand how your plants behave, you can intelligently evaluate and enhance your oil and gas operations to help reach your desired production levels, identify possible ways to reduce costs, mitigate risk, optimize outage scheduling and comply with environmental regulations more easily.
We are ISO 9001 quality management system certified, and uses state of the art CRM tools to optimize its value chain. The company's objective is to offer clients international expertise for local products, and ensure reliable excellence in infrastructure and projects. We believe in team work. Seamless coordination from marketing to sales to procurement; keeps our clients satisfied and their companies moving.
Download Catalogue
Mobile Valve Repair Unit
The Service we provide and what makes us different and compatible to your needs is:
Highly Experienced and Trained Personnel
Wide range of capabilities and equipment
Accurate documentation and data Management
Technical support to our customers
The benefits of this container and onsite repair is:
Repair costs are only 5 – 35% of the procurement price of replacement valves
Maintaining stocks of all replacement valves ties up too much capital
The delivery times of replacement valves can be extremely long, which can cause serious (and therefore expensive) production problems.
The time taken to repair a large high-pressure valve that is welded into the system may be days, or even weeks
Repairing welded-in valves on site is much quicker than removing the insulating material from the valve; removing the valve from the pipeline system; transporting the valve to the workshop; welding an existing replacement valve into the system after preparing the pipe ends.
These are 40' containers that can be brought to the site of your choice and can be rented for Days, Weeks and Months. The equipment that we have mounted on these containers are:
Water Tap Blasting and Cabinet
Grinding and Universal Latche Machine
Low and High Pressure Gas compressors, Including storage cylinders
Test crane and Nozzle remover
Grinding and Brushing Machine
Safety Valve and nozzle remover.
Accessories: Test Pressure gauges and pressure sealing plates.
Air Nitrogen Test up to 300 Bar (4350 psi)
Allowing water test up to 350 bar (5075 psi)
At Patel Trading Company, you are assured of quality service and reliability that comes in this business with the highest standards. We stand ready to assist in your requirements in servicing your valves in oil fields. We are aware of your needs and essentials, with the latest and most innovative materials, we are confident that we can support your overall objectives in a rapid response time and be able to have your focus on the core of your business and help your meet your tight schedules.
Busbar Riser Systems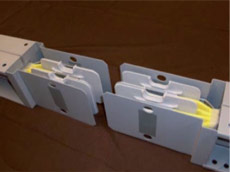 We have always strived to make our company a competitive and a modern one. In our mission to introduce more and more new products, Busbar/busriser have been introduced. Busbar trunking has been around for a long time at least half a century. Even then, it was a useful alternative to cable, particularly for high current applications where the relatively unsophisticated insulating materials of the era meant that the cables would be bulky, difficult to handle, and susceptible to damage if used in adverse environmental conditions. In truth, however, those early incarnations of busbar trunking offered only a few of the benefits provided by today's benefit.
The range of the busbar we provide are from 400-6000A.Following are the few of the many advantages of busbar
Reduced System Costs.
Improved Reliability.
Increased Capacitance.
Eliminate Wiring Errors.
Low Inductance.
Low Impedance.
Denser Packaging.
Wider Variety of Interconnection Methods.
Improved Thermal Characteristics.
Furutec Busduct Systems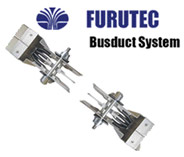 Having benefitted from more than a decade long of experience in producing under-licensed Furukawa busduct systems. Furutec is noted for its relentless and uncompromising commitment on quality and excellence as the Japanese manufacturing. Furutec HP and L-Duct busduct systems are produced in compliance with IEC60439-2, IEC60529:2001, BS5486:Part 2, BS6387:1994, JISC8364, JISA1304, etc. Today, we continue to innovate the product and have them fully tested under IEC60439-2.
Unique Feature: Double-Bolt Join Design:
Sufficient electoral contact area and constant contact pressure applied on busduct joint section.
Generate less heat due to 100% contact surface of overlapping conductors as compered with joint stack and bolt-trough joint design.
Maintenance free and earthquake proof.
Product Specification
| | |
| --- | --- |
| Manufacturer | Furutec Electrical |
| Country of Origin | Malaysia |
| Model | HP / HP-ES |
| Type | Compact sandwich design |
| Compliance Standard | IEC 60439-2 & IEC 60439-1 |
| Rated Current | 400A - 6300A (Copper) |
| | 600A - 5000A (Aluminum) |
| Rated Voltage | 690V |
| Frequency | 50Hz / 60 Hz |
| System Configuration | 3P3W / 3P4PW / 3P5W |
| Neutral Size | 100% of phase conductor |
| Type of Earth | 50 % integral earth bar/housing ground |
| Insulation Material | Polyester film |
| Insulation Class | Class B (130 °C) / Class F (155 °C) |
| Insulation Voltage | 1000V |
| Housing Material | Electro Galvanized sheet steel with epoxy powder coat |
| Degree of Protection | IP42/IP54/IP55/IP65/IP66/IP68 |
Station Battery & Chargers

Batteries Products:
PB
Valve regulated Lead Acid
Flat plate
Plante
Tubular Plate
Nicad
Ultra Low maintenance
Pocket-Plate
Low-Medium-High rate
Fibre Plate
Battery Chargers
UPS
Batteries-Supply
Emergency lighting
Following are few of the similar products that we deal in:
LP chargers and distribution panels
Single and duplex charging systems

Central Battery System
Switch Board Tripping & Closing System

Inverters
DC-DC converters
Frequency converters
UPS
Pb + Nicad batteries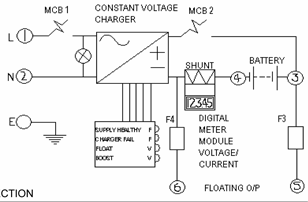 We have a full range of products available for both single and three phase applications from a simple 100VA unit to a fully customised 2.4MVA system with autonomy to suit your requirements. PB Design provide a complete range of standby power solutions Thyristor chargers, Switchmode chargers, emergency lighting systems UPS, associated batteries of all types and enclosure systems.
Insulators & Pole Disconnectors
Porcelain Pin Insulators 11kV & 33kV.
Porcelain Disc Insulators 11kV & 33kV.
Stay Insulators 1kV, 11kV & 33kV.
Shackle & Bobbin Insulators.
Line Post Insulators 11KV, 33KV & up to 132 KV.
Silicon Rubber Insulators 11KV, 33kV & up to 220KV.
Pole Line Disconnectors 11KV & 33KV.
Surge Arresters 11KV & 33KV.
Cable: ALCATEL XLPE & PILC, 1KV, 11KV Copper & Aluminum.
Cable Joints & Terminations: Heat shrink type indoor & outdoor terminations, Cable joints for 1KV, 11KV & 33KV armoured cable.

Transmission Line Products

Cross Arms & Galvanized Steel and Structures like & Tie Straps.
Transmission line fittings & accessories like tension clamps.
P.G. Clamps & hardware accessories, distribution ties, Line taps etc.
Conductors: ACSR AAAC, XLPE / PVC covered Aluminum blocks, performed wire products etc.
Wood Poles & support fittings like Stay Rod kicking blocks, performed wire products etc.
Lugs, Glands & Accessories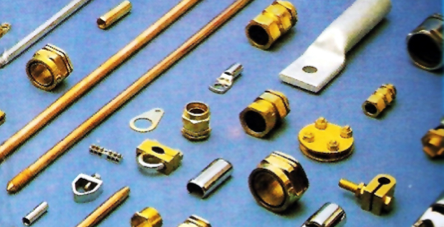 Cable Lugs: Tinned copper, Aluminum as well as Bimetallic for cable size from 2.5 sq mm to 630 sq mm.
Cable Glands: Brass, steel compression type for 1kV, 11kV & 33kV armoured cables.
KWH Meter: Single Phase, Three Phase (Direct reading as well as C.T Operated).
Cutouts: House Service, Street Light & Pole mounted.
Fuses: 11kV for oil filled equipment & Air break Break disconnectors, 500V for Feeder Pillars, Cutouts DIN as well as BS standard.
Cables
RUBBER CABLES (H07RN-F- 750/450)
Flexible rubber insulated and sheathed cables 1 Core X 240sqmm and 300 sqmm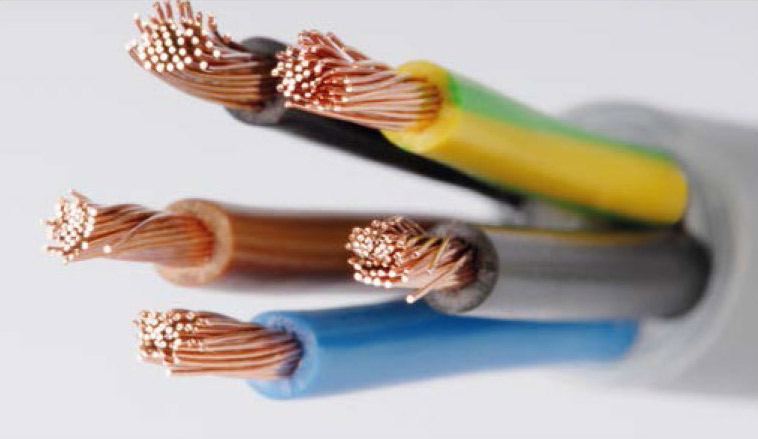 ---
WELDING CABLES - (H01N-2D) BLACK- 1 CORE
Conductor: Plain copper conductors Separator: Polyester foil or tape OuterSheath: Neopreneblack StrandingH01N-2D: AccordingtoVDE0295class5 Voltage: Working: Test: 100V 1000-V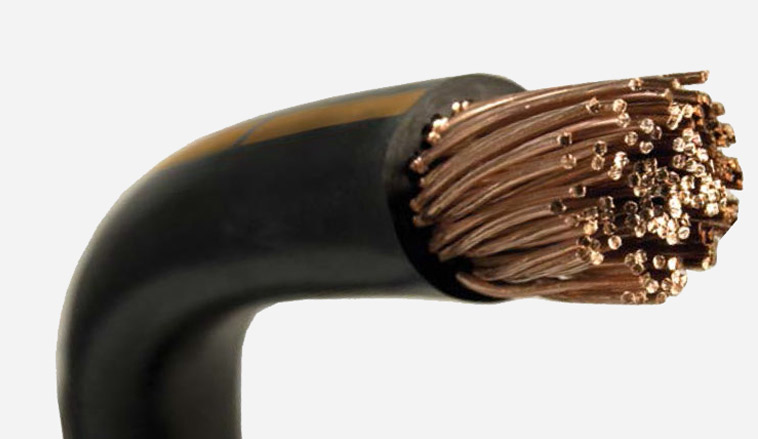 ---
TQ450-0361V (ORANGE) 1 CORE X 355 TO 1 CORE X 120SQMM
Conductors: Fully annealed flexible stranded bare copper Class 6 or 5 (above 120mm2 ) per BS 6360
---
APPLICATIONS:
Secondary voltage resistance welding lead for motors, generations and batteries, used in underground and open mines.
---
CABLE PLUG IN TERMINATIONS AND ELBOWS:
Cable Jointing & Cable Termination works up to 33 kV.
Plug in termination for GIS – up to 33 KV
Screened Elbow/T-Plug up to 33 KV
Screened Adapter – up to 24 KV
Heat Shrink Termination up to 66 KV
Cold Shrink joints up to 33 KV
Heat Shrink joints up to 33 KV
Hybrid joints up to 33 KV
Cable glands for MV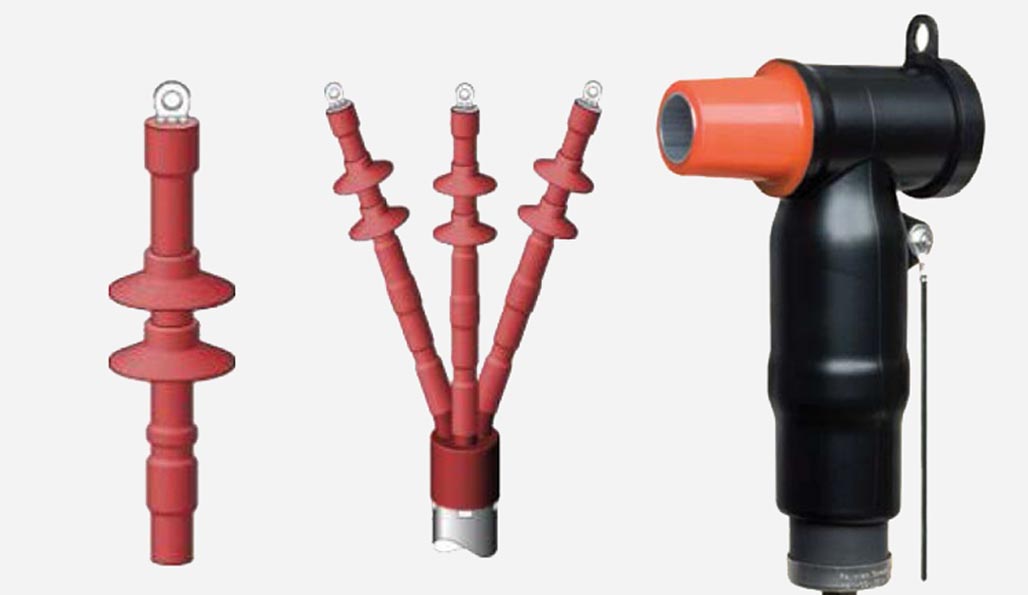 ---
LOW VOLTAGE CABLES
| | |
| --- | --- |
| Specifications | Cables as per BIS/ BS/IEC/ or any other international specifications |
| Grades | 1100/600V,3.3/1.9kV |
| Core | Single to 100 |
| Cross Sectional area | 1.5 sq.mm. to 1000 sq.mm. |
| Conductor | Aluminium / Copper |
| Insulation | XPLE /PVC |
| Armour | Aluminium / Galvanized Steel |
| Sheathing | PVC/ PE /LSF |
---
MEDIUM VOLTAGE CABLES
| | |
| --- | --- |
| Specifications | Cables as per BIS/ BS/IEC/ or any other international specifications |
| Grades | 3.8 kV to 33 kV |
| Core | single & three core |
| Cross Sectional area | 35 sq.mm. to 1000 sq.mm. |
| Conductor | Aluminium / Copper |
| Insulation | XLPE |
| Armour | Aluminium / Galvanized Steel (Wire/Tape) |
| Sheathing | PVC/ PE /LSF |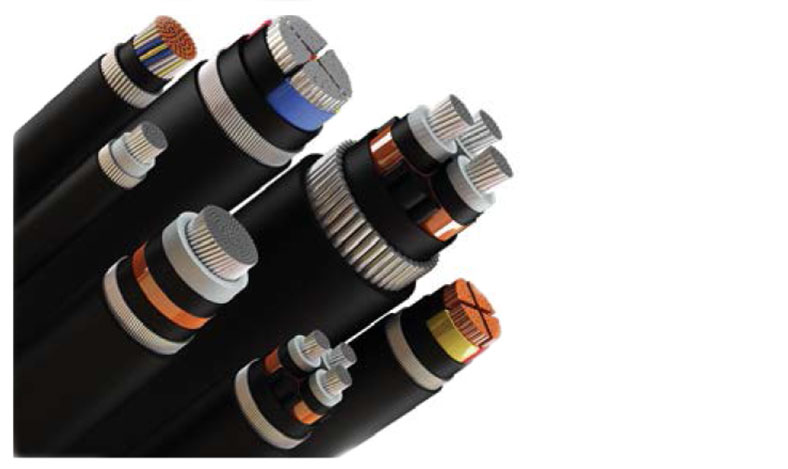 ---
PVC FLEXIBLE CABLES
| | |
| --- | --- |
| Specifications | Cables As per BS 6004 / BS 6500/ IEC 60227s |
| Core | Single to 5 |
| Cross Sectional area | 1.0 sq.mm. to 4 sq.mm. |
| Conductor | Copper Flexible (Class 5) |
| Insulation | PVC |
| Sheathing | PVC |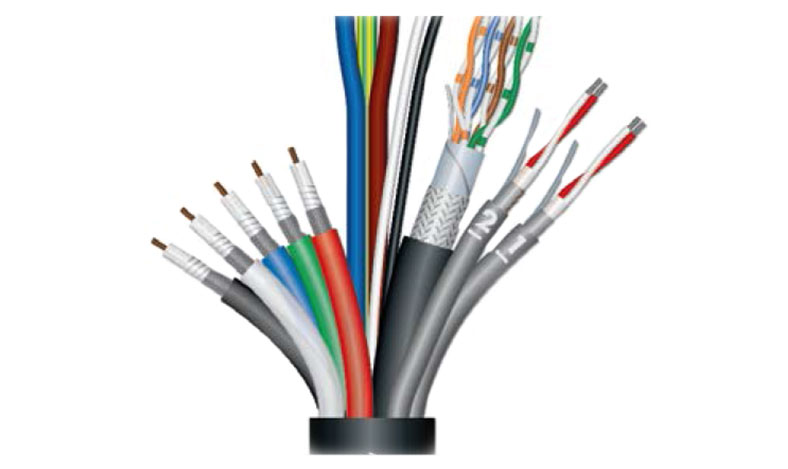 ---
LSF CABLES ( MV/LV/FLEXIBLE & WIRES)
| | |
| --- | --- |
| Specifications | Cables as per BS 7211 / BS 6724/ BS 7835 |
| Core | Single to 100 |
| Cross Sectional area | 1.5. sq.mm. to 1000 sq.mm. |
| Insulation | XLPE |
| Armour | Aluminium / Galvanized Steel |
| Sheathing | LSF, Zero Halogen – no corrosive gas emission |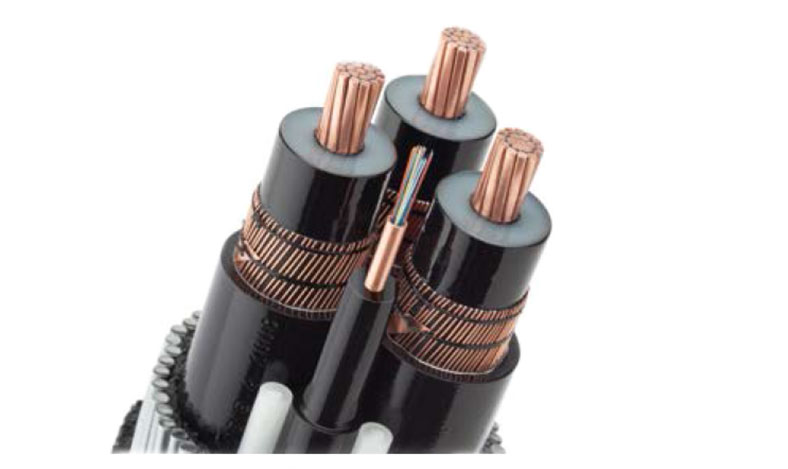 Download Catalogue